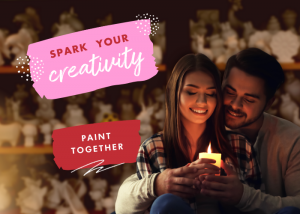 Join us for one of our special Date Night events! NO STUDIO FEES for tables of two! Bring your sweetheart for a night they'll never forget.
Make a reservation
during one of our Date Night days (doesn't have to be for the nighttime!) or call us for reservation availability. 757-625-1666
Upcoming Date Night days:
January 8th Sat.
January 22nd Sat.
February 7th Mon.
February 19th Sat.